Rolls-Royce Solutions GmbH: Presentation of the Supplier Award for 2022
released on 28.06.2023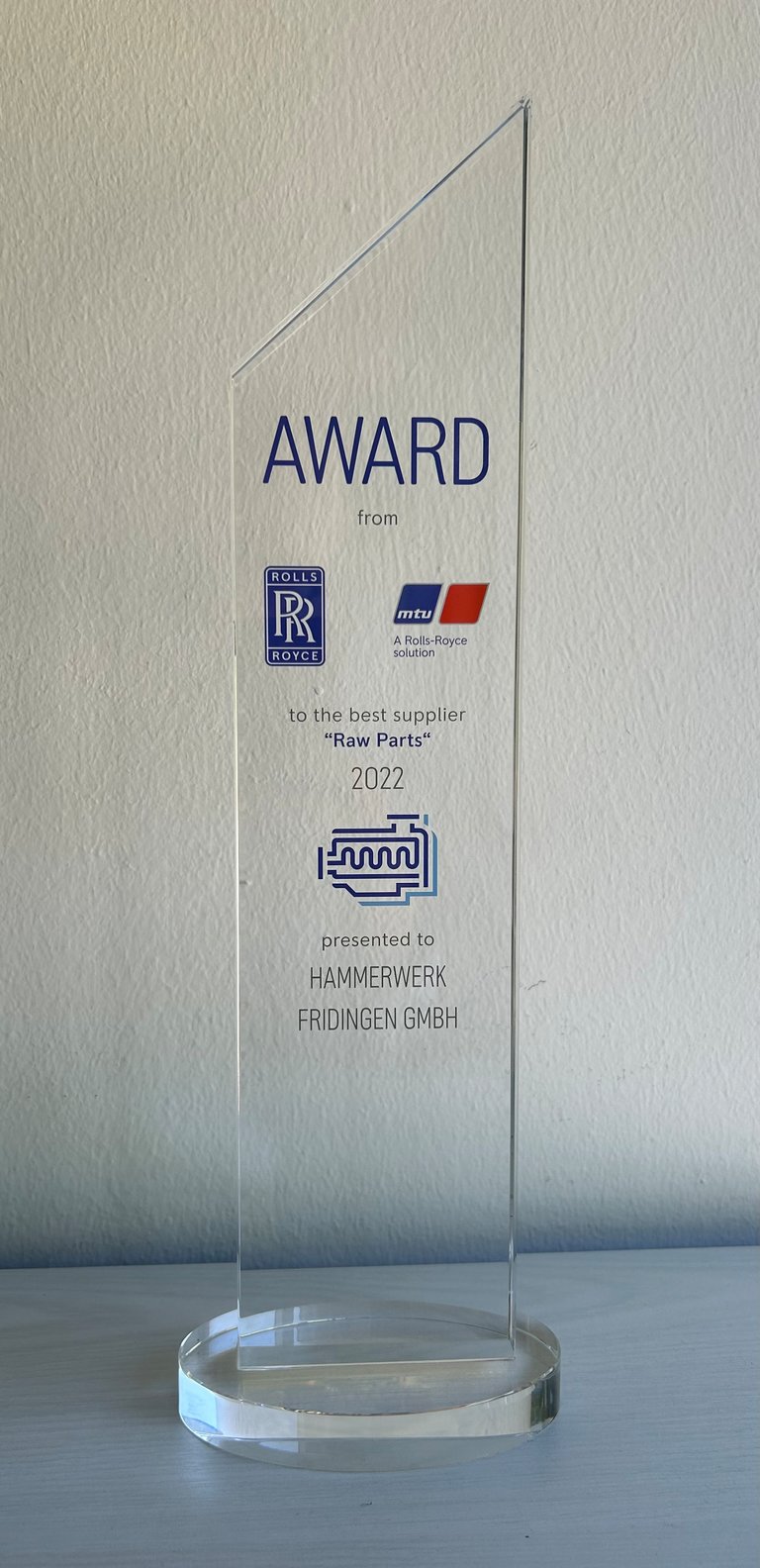 On 25 May 2023, the Supplier Awards event took place in Kressbronn, where awards in 6 categories were presented to companies present from China, USA, Switzerland and Germany.
For 17 years now, Rolls Royce Solutions GmbH has been awarding those suppliers who offer the highest level of quality and delivery performance. During a festive ceremony, Hammerwerk Fridingen GmbH was honoured as "Best Supplier 2022" in the category "Raw Parts international" at Rolls-Royce Solutions GmbH / Friedrichshafen.
Dr Strecker (CFO) and Mr Stoiber (Director Procurement) of Rolls-Royce Power Systems AG ceremoniously presented the award to Alexander Schwaiger.
Our thanks go to all employees of the Hammerwerk Fridingen who have contributed to this renewed great success after the silver award in 2017.
Hammerwerk Fridingen GmbH