News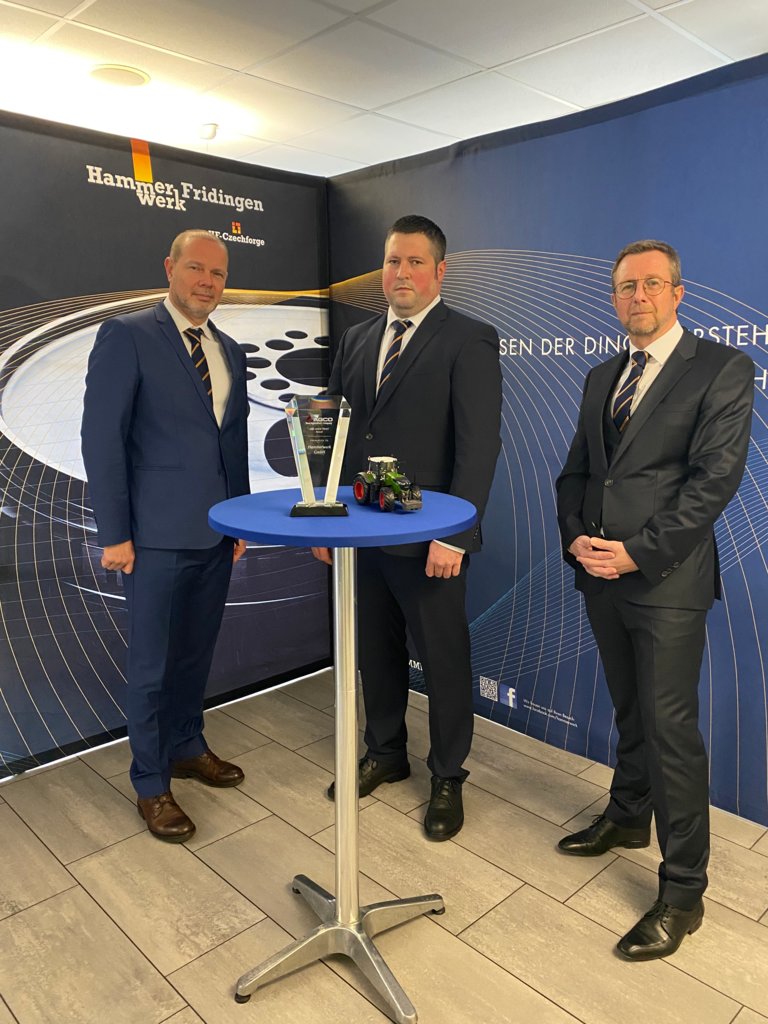 02.02.2021 AGCO, with its core brands Fendt, Massey Ferguson, Valtra, Challenger and GSI, is one of the largest agricultural machinery manufacturers in the world. On 26.01.2021 the AGCO "2021EME Supplier Day" took place. Due to the Corona pandemic, this year's Supplier Day had to take place virtually. ...
09.12.2019 We thank you for the rain visits to our booth and we are glad to be part of a global commercial vehicle family!
04.07.2018 Since 28.05.2018, all plants of the Hammerwerk Fridingen Group have been certified according to IATF 16949: 2016. This applies to the metal forming and the machining in Germany as well as to HF-Czechforge s.r.o in Cheb, CZ. We are pleased that we meet the high standards of the automotive industry and underline our commitment to constantly developing ourselves!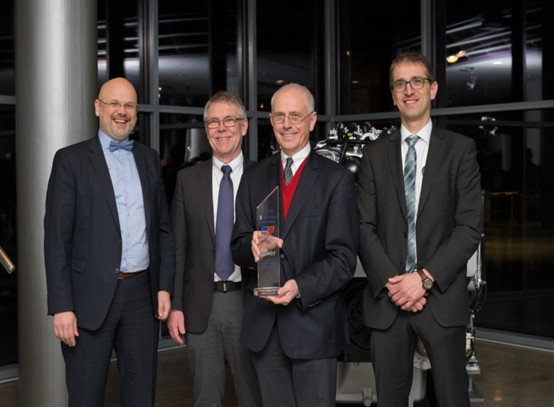 12.03.2018 Rolls-Royce Power Systems AG has honored its best suppliers of the year 2017 with the Supplier Award. For twelve years now, those suppliers who offer the highest level of quality and performance have been honored. In a ceremony on March 1, 2018, at Rolls-Royce Power Systems / MTU in Friedrichshafen, Hammerwerk Fridingen GmbH was honored in silver as "Best Supplier 2017" in the category "Raw Parts Worldwide".
20.04.2017 All sites including our plant in Cheb, CZ and HF-Bearbeitungstechnik are certified according to the aerotechnics standard EN 9100:2009. This certificate also corresponds to AS 9100C and JISQ 9100:2009. The certification emphasises the importance of aerospace and defense industry for our company.

16.12.2016 Manufacture of mechanically processed components starts at Czechforge s.r.o. on 01/01/2017. After an extensive training period at the HF-Bearbeitungstechnik in Fridingen, seven processing machines have been relocated to Cheb. The long-term goal is to also process forged components at Czechforge.
14.07.2016 Our newly designed website is clearly structured and offers customers, partners and anyone else interested extensive information. We are delighted to present the new website and look forward to your feedback.